Home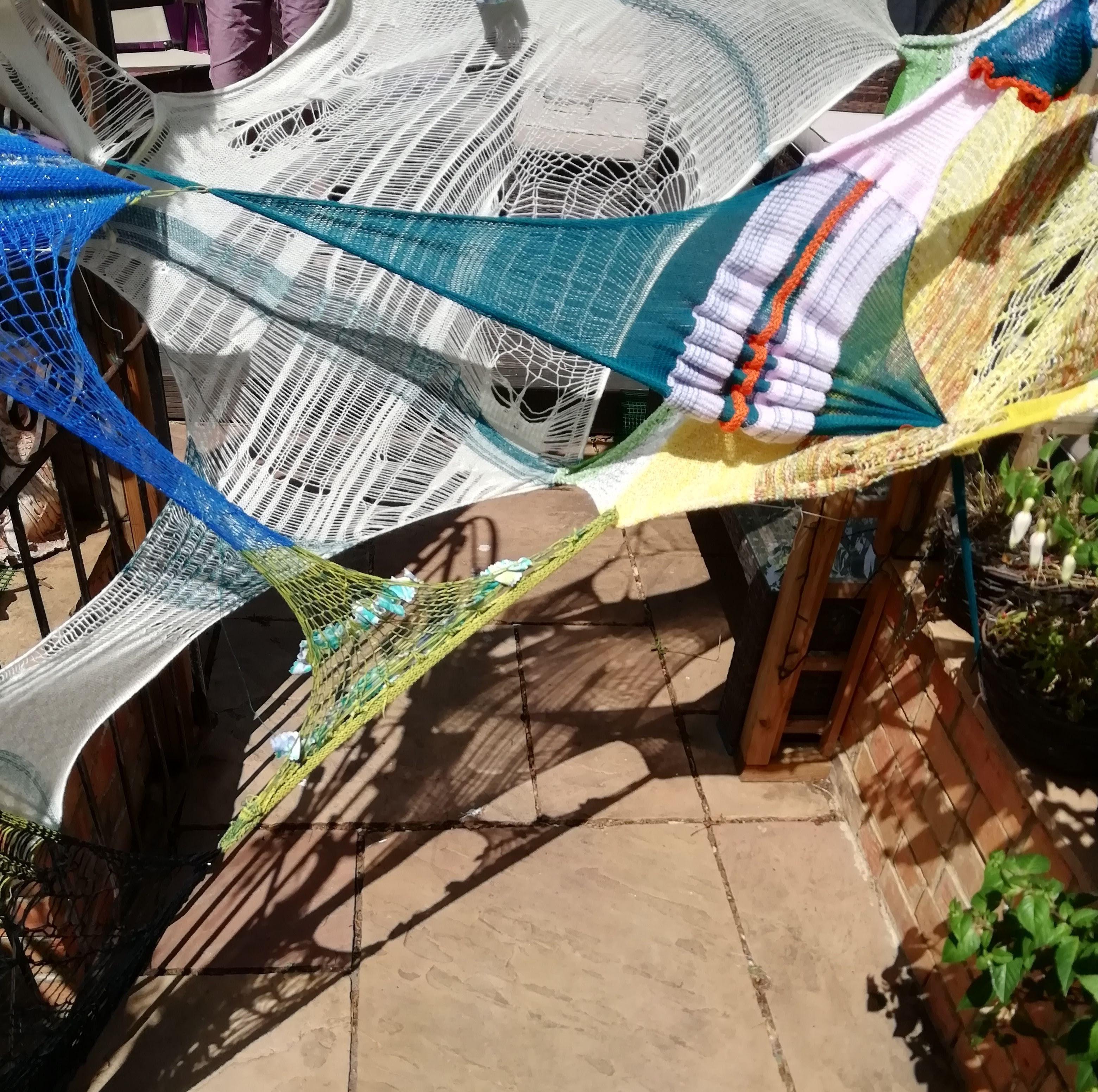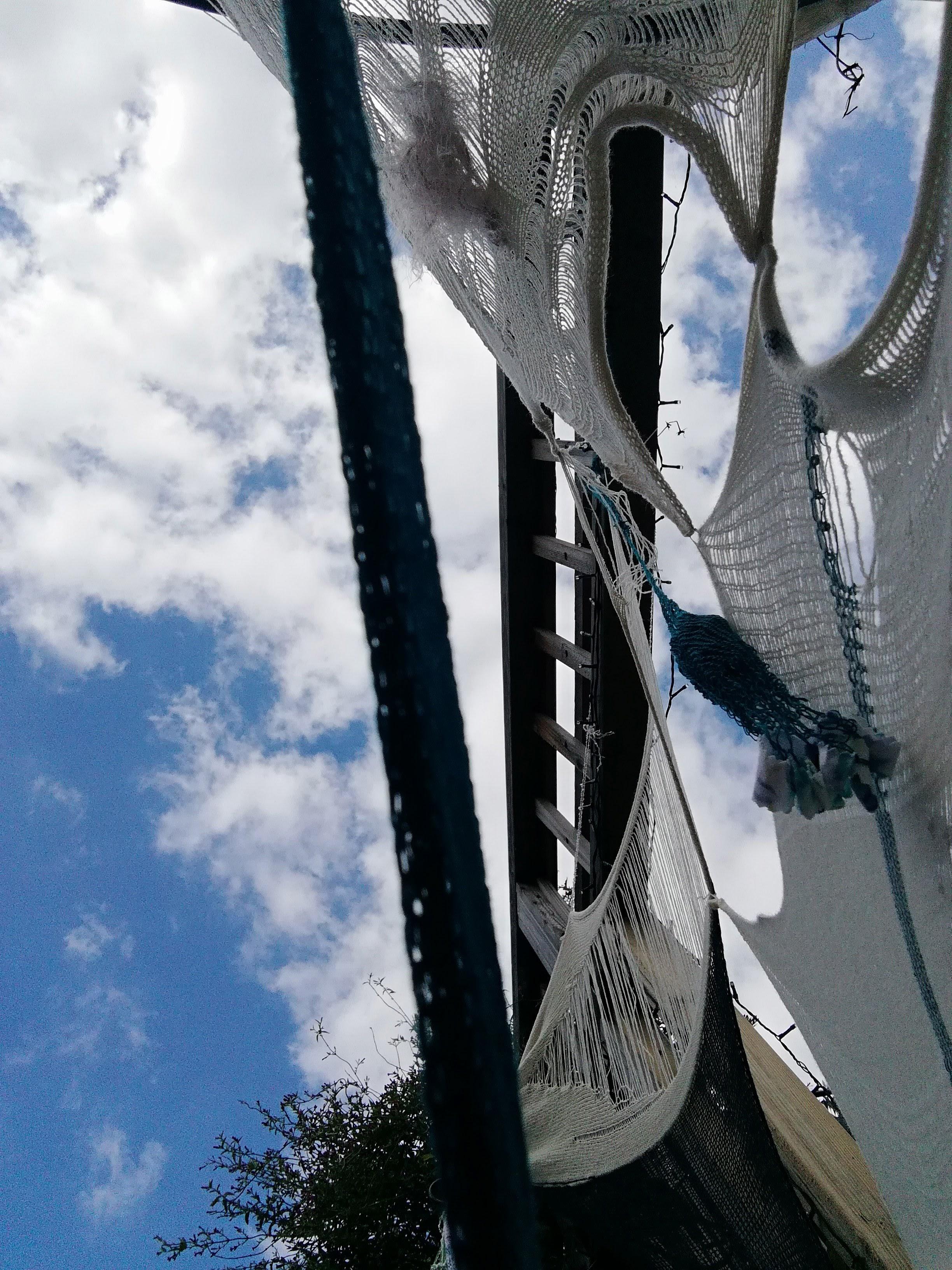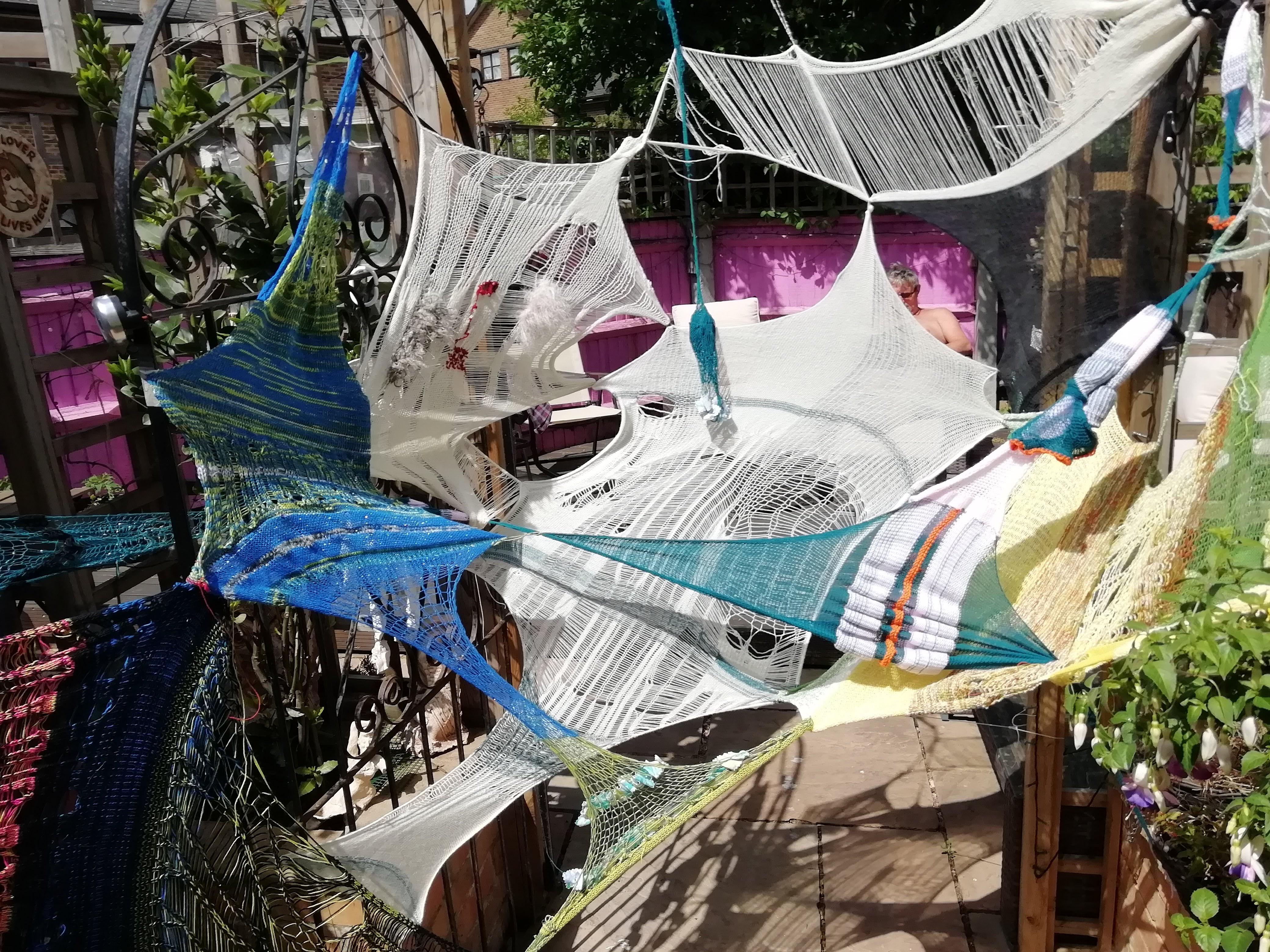 Claire Morton, North London, UK:
I have been at home since the beginning of March. I have a studio in my garden and have been teaching myself machine knitting on a Flatbed KH890.
This has kept me sane and happy during these difficult times of Covid 19.
I also set up exhibitions in my garden so I have sent a few photos of these.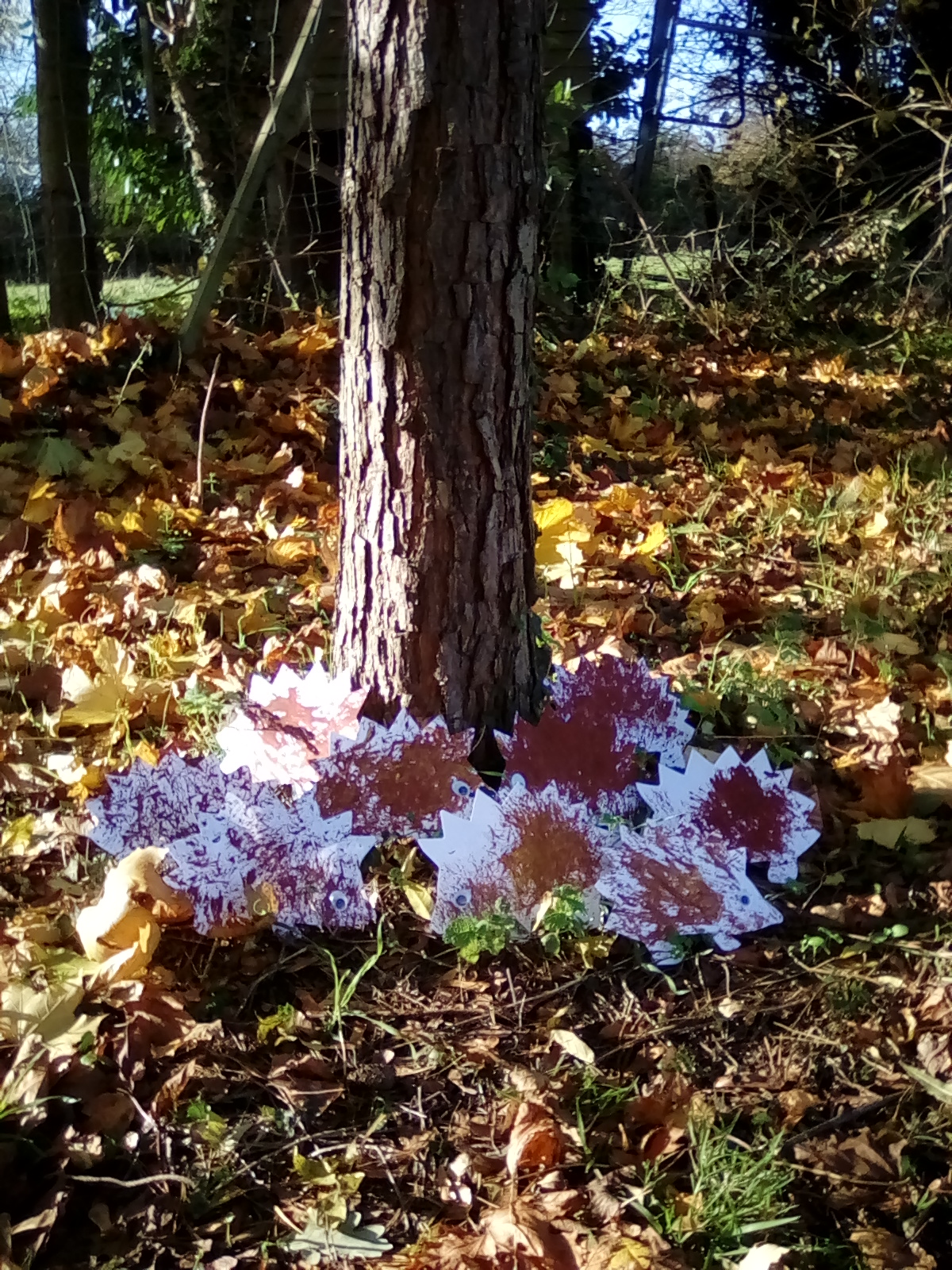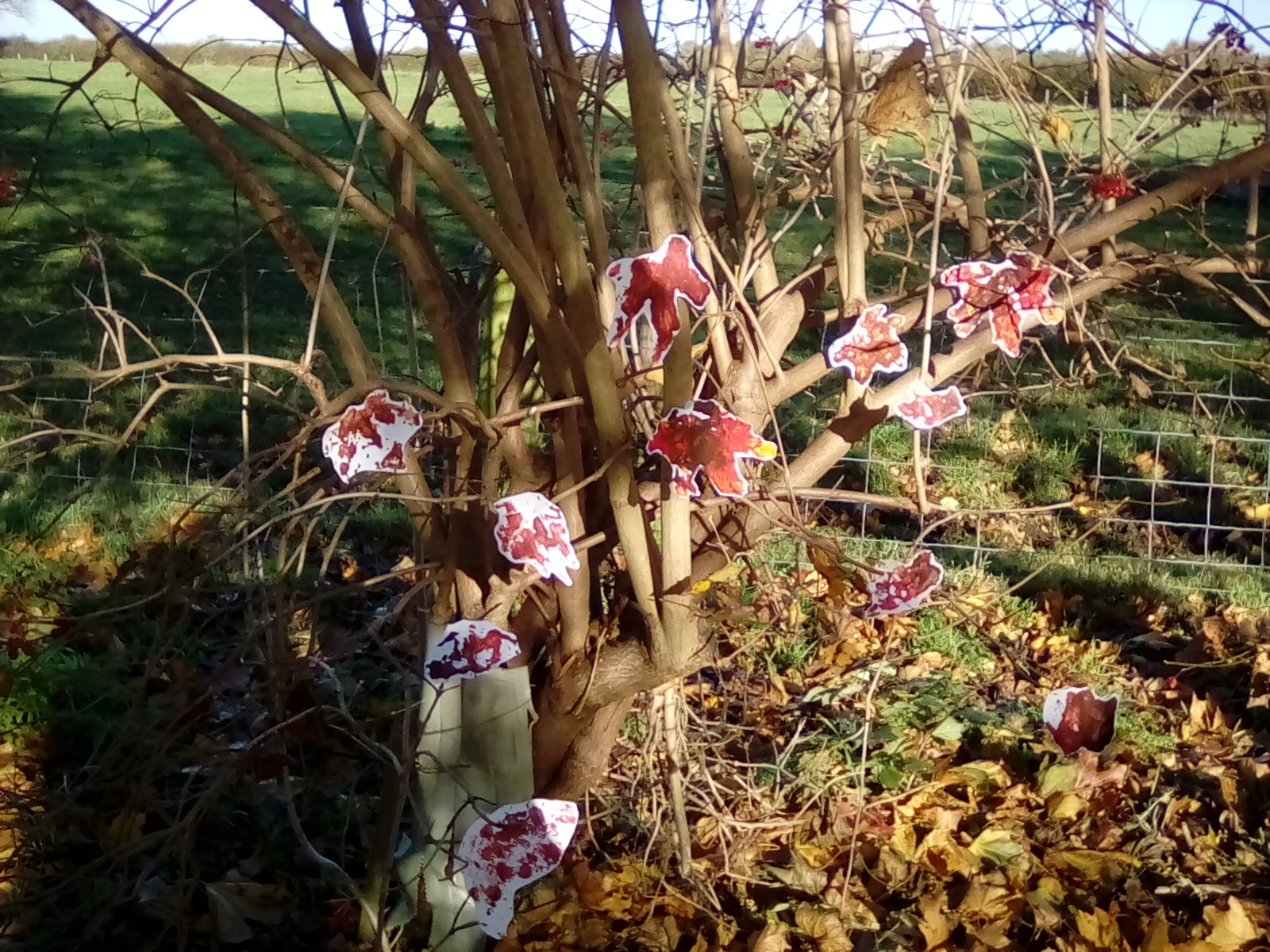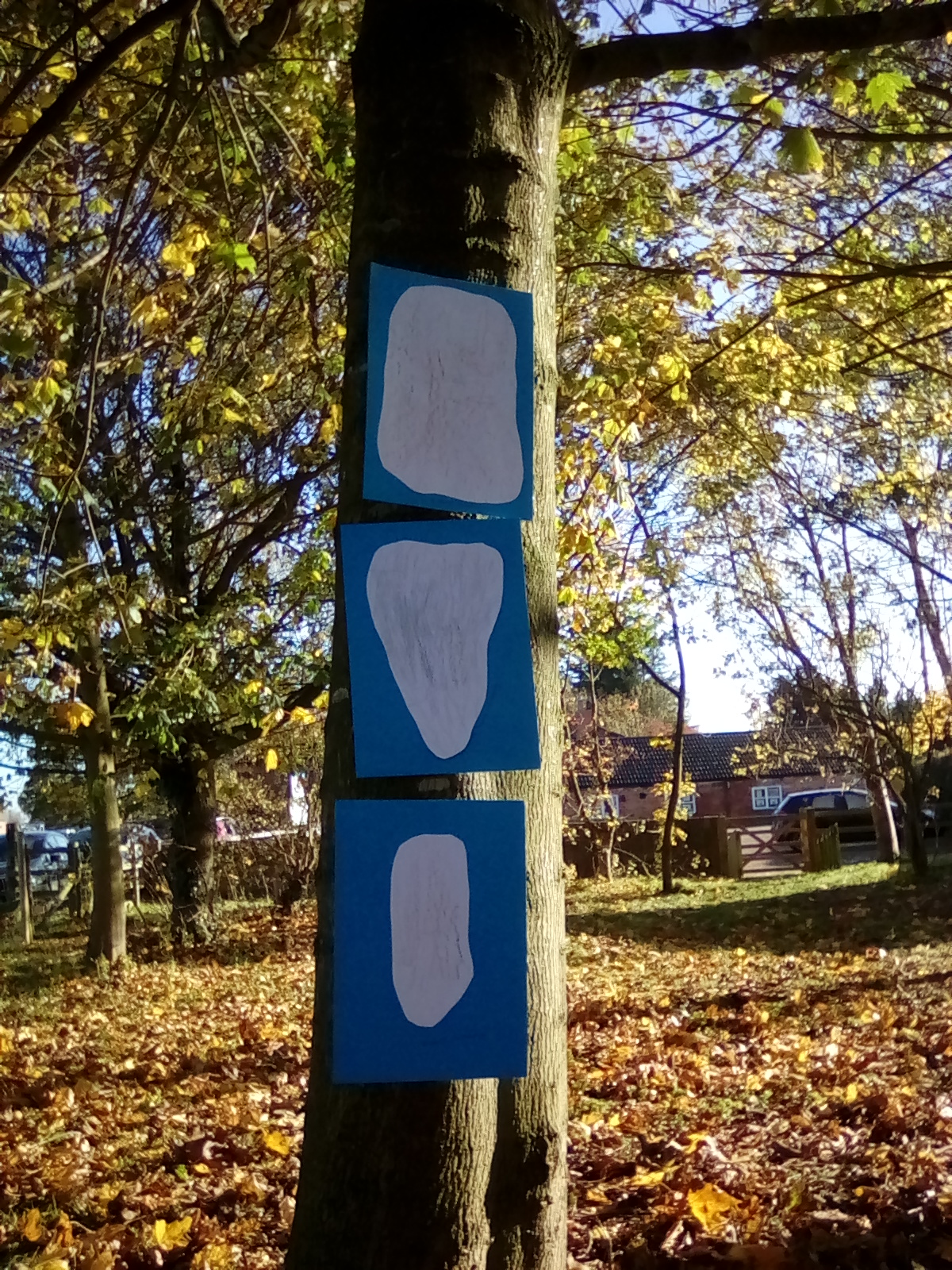 Claire Thompson at Coneygarth Farm Day Nursery, Haxey, Nr Doncaster, UK.
The nursery has extensive outdoor play areas and the children can enjoy farm walks,
feeding the lambs as well as collecting eggs from the resident hens, and petting the
Coneygarth guinea pigs.

Submissions from people who have used the green space available to them, in a creative way!
With social distancing rules and the closure of the leisure/pleasure industry, we look at what we already have and utilise it.
BUT, what about those without green space? is it a luxury? should it be? and how can we reclaim our public space, or at the very least, educate ourselves and exercise our citizenship.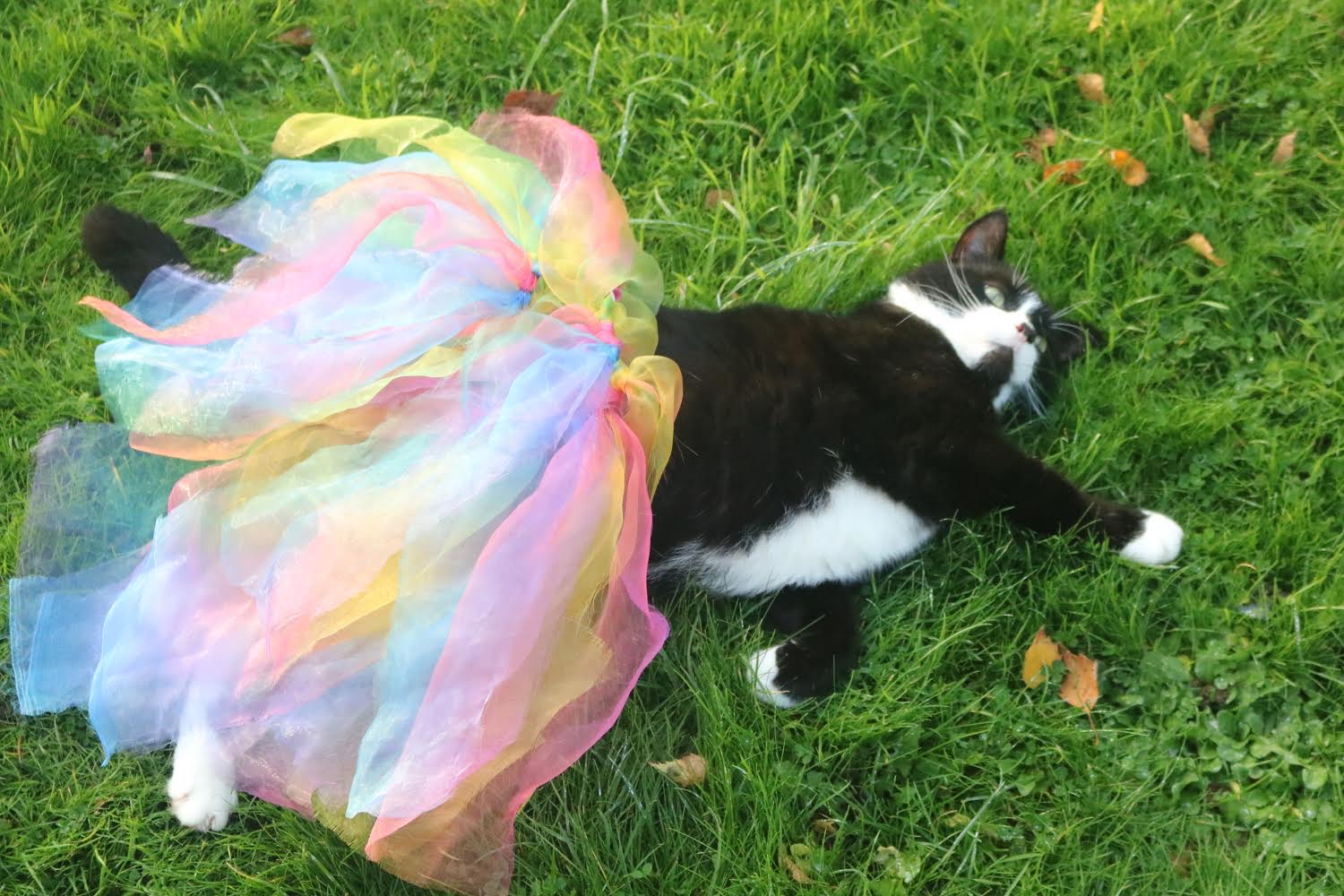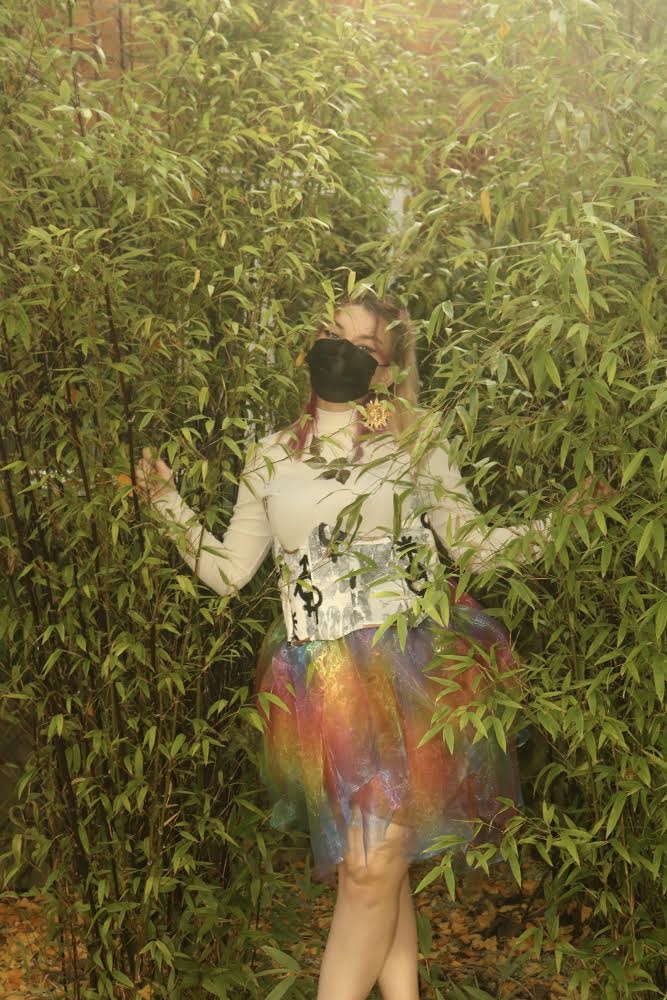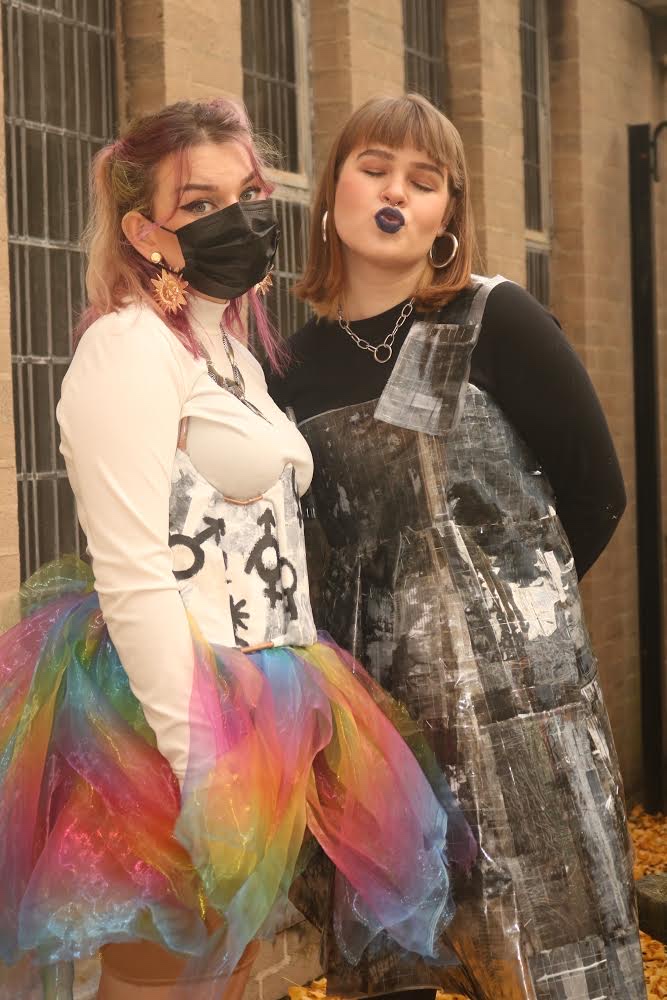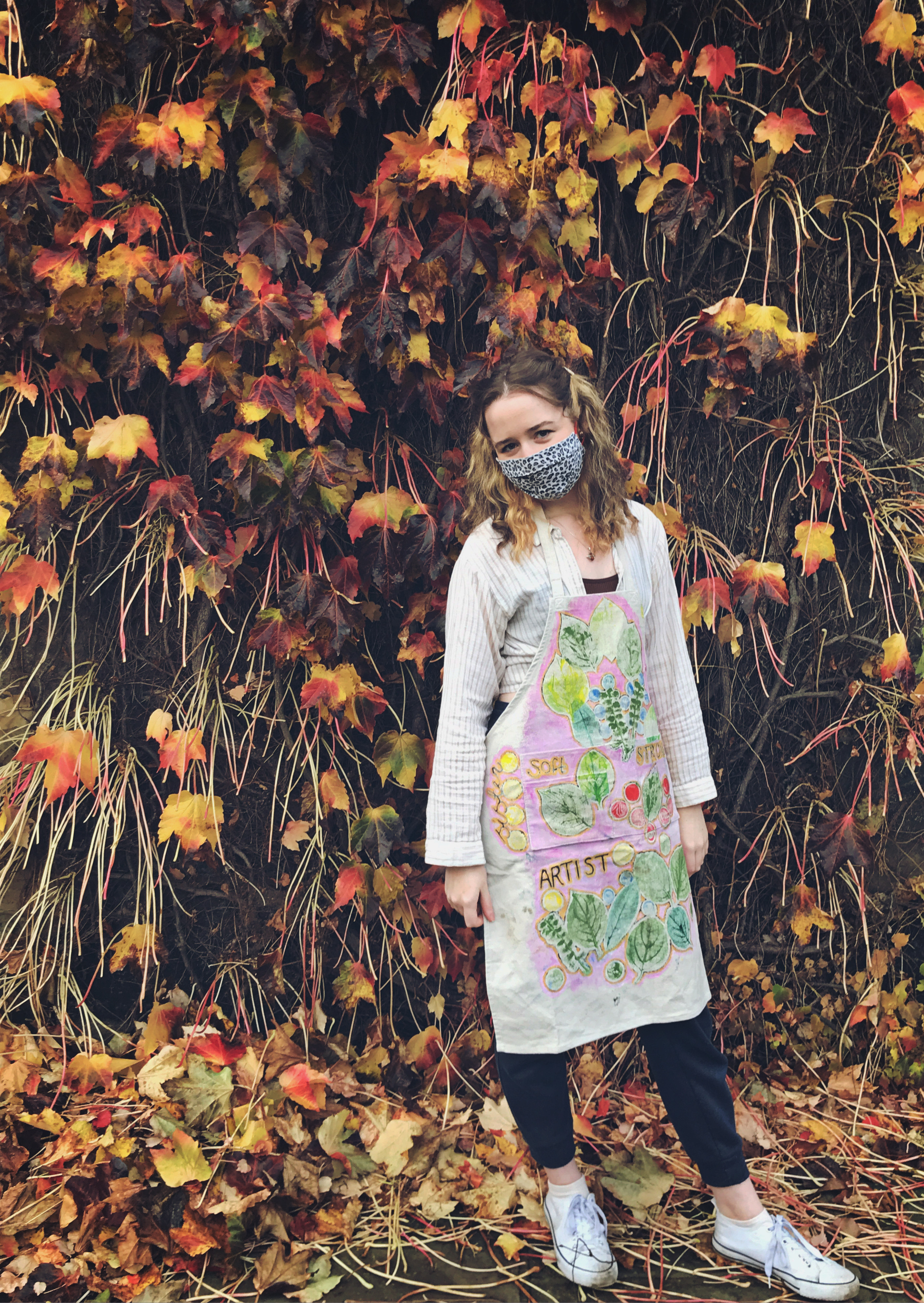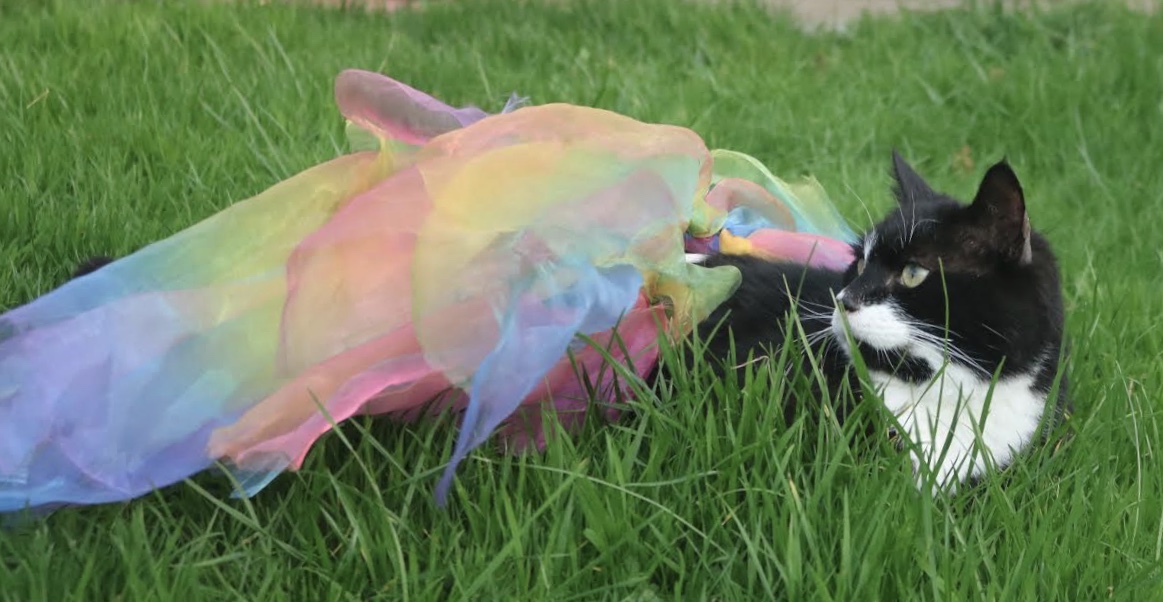 York St John University, First Year Fine Art Students.
A small selection of Artists fully embracing the brief of wearable collage 'using what you've got' and the extra task of an outdoor fashion shoot! These gals have done a fabulous job on the campus grounds. This year proves to be so difficult for educational institutions, workers and students alike BUT when students also create wearable art for their cats... life starts to feel joyful again! Special mention to Mia Davies (STOFT, STRONG apron) Pheobe Harris Moore (PLASTIC DRESS) and Katie Jackson (LGBTQ outfit plus cat :))
Bootham School, York UK:
Sculpture Club, an after school weekly activity which asks students to design and make temporary out door sculpture out of as many scrap and sustainable materials as possible. Using art materials during COVID has meant a lot of adjustment and lots of extra cleaning. No more delving into boxes of stuff for us! BUT we have managed to retain a buzz in the classroom which is very important! *Sculptures are
not planned to be put in green space but outdoor, rather grey/non functioning space!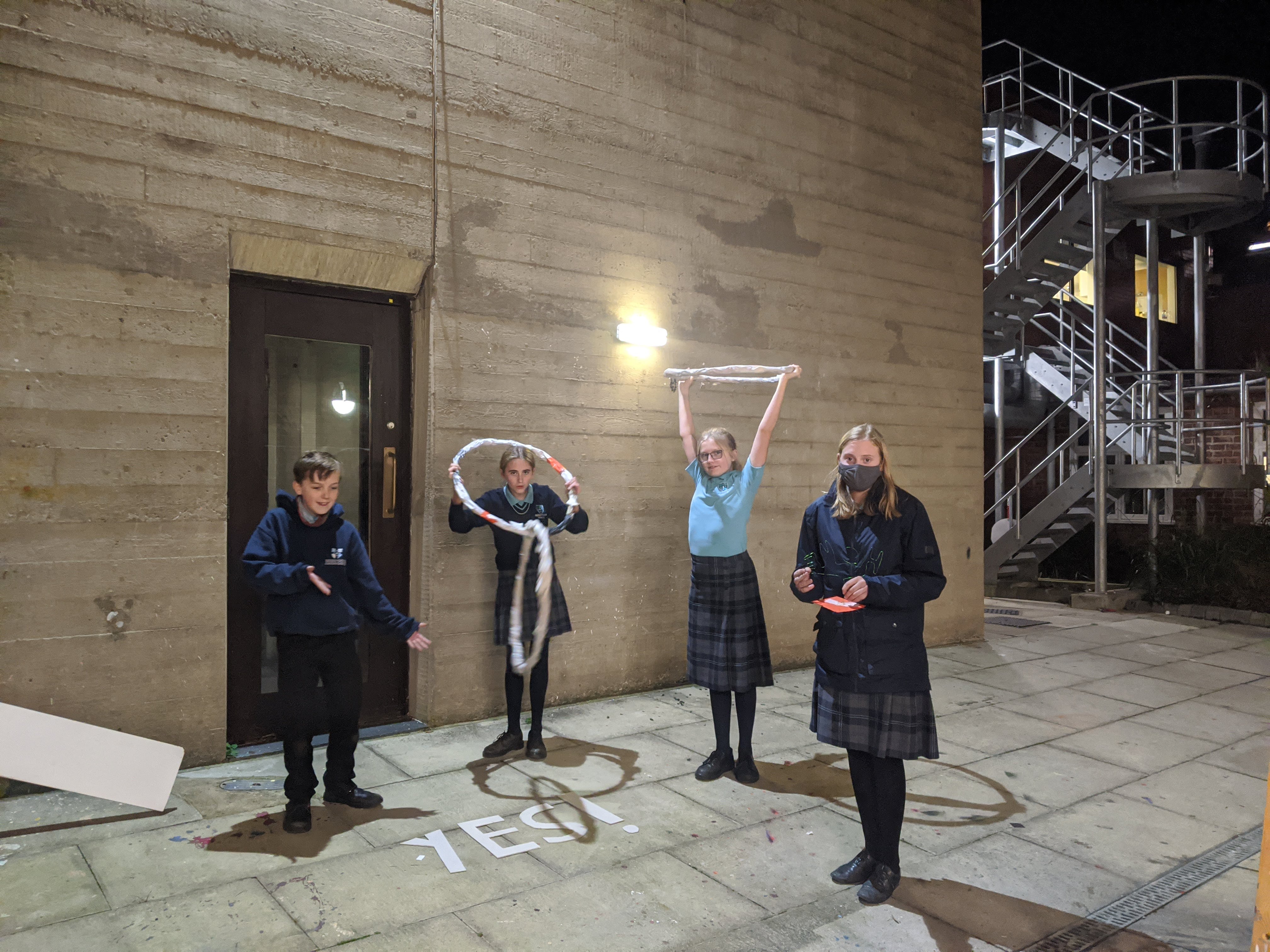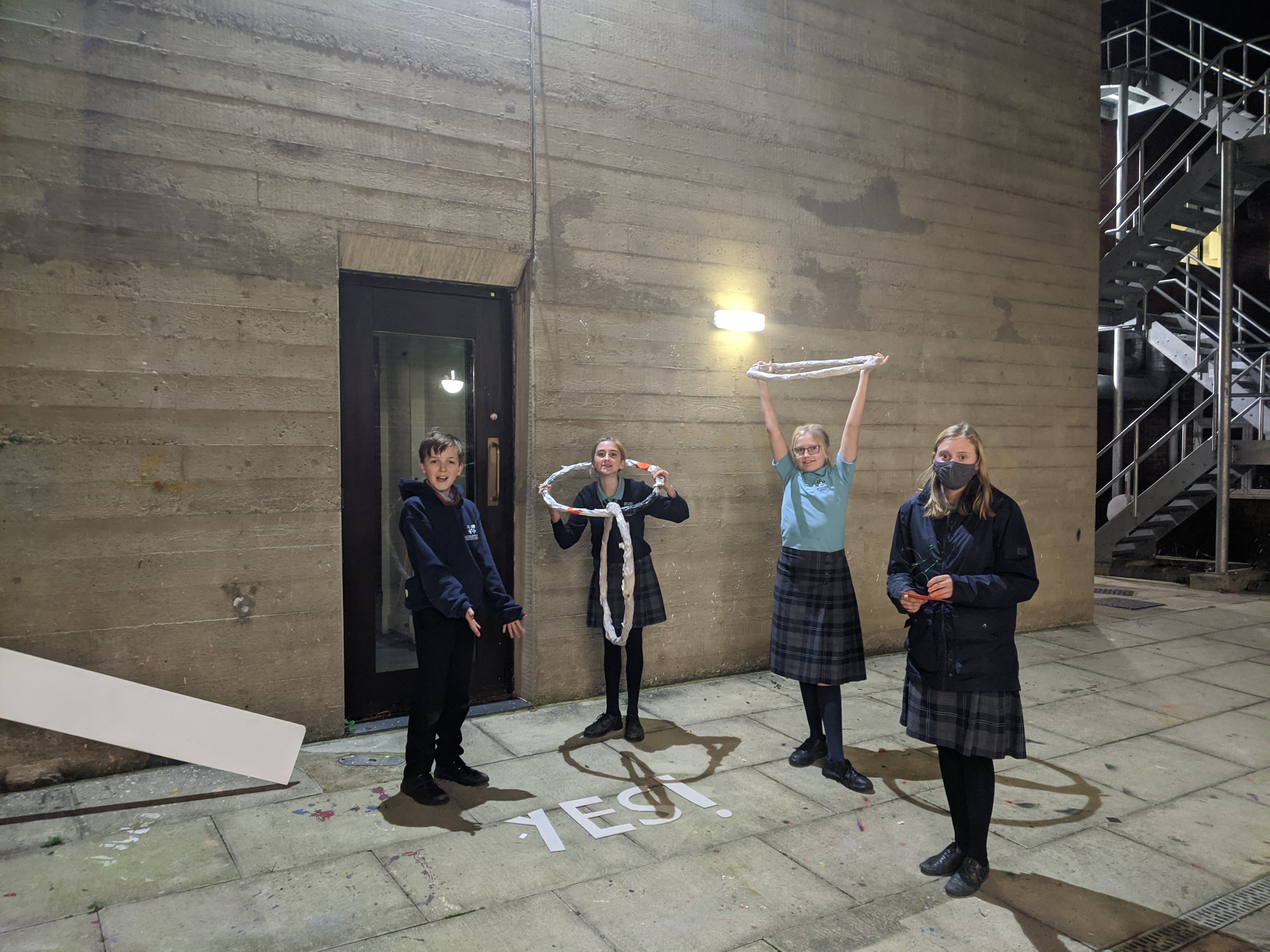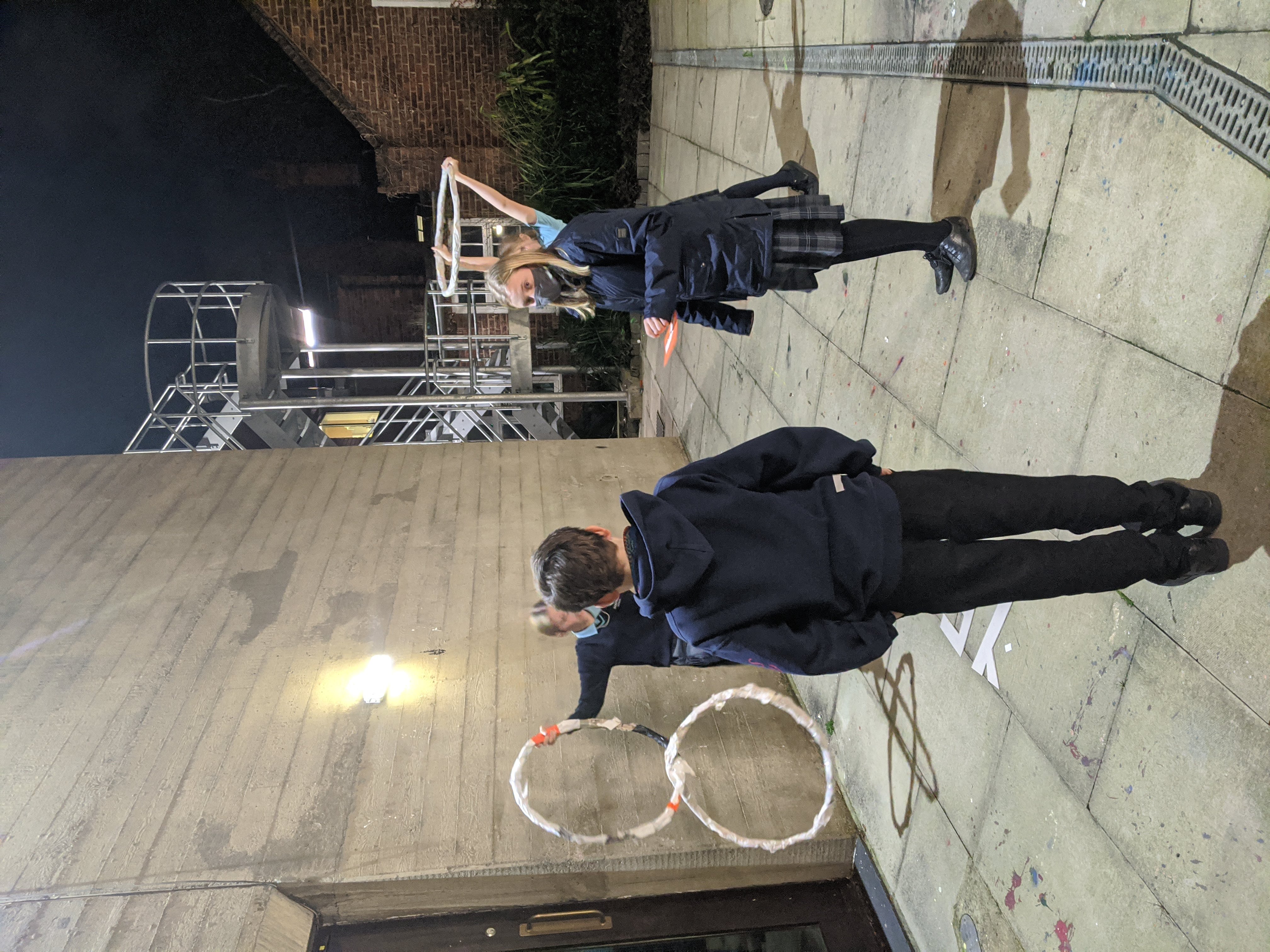 Ralph McGaul: I am an artist based in Macclesfield, where I have a small collection of sheds on an ex alotment as my studio.
I mostly practice print making or painting, but this project seemed like a good opportunity to make use of some salvaged pieces of wood I had and make something outside.

Works are:
The Bus Driver (scrap plywood)
Three Legged (salvaged staircase and door)
Untitled screen print
Plus sheep skull with moss Mohican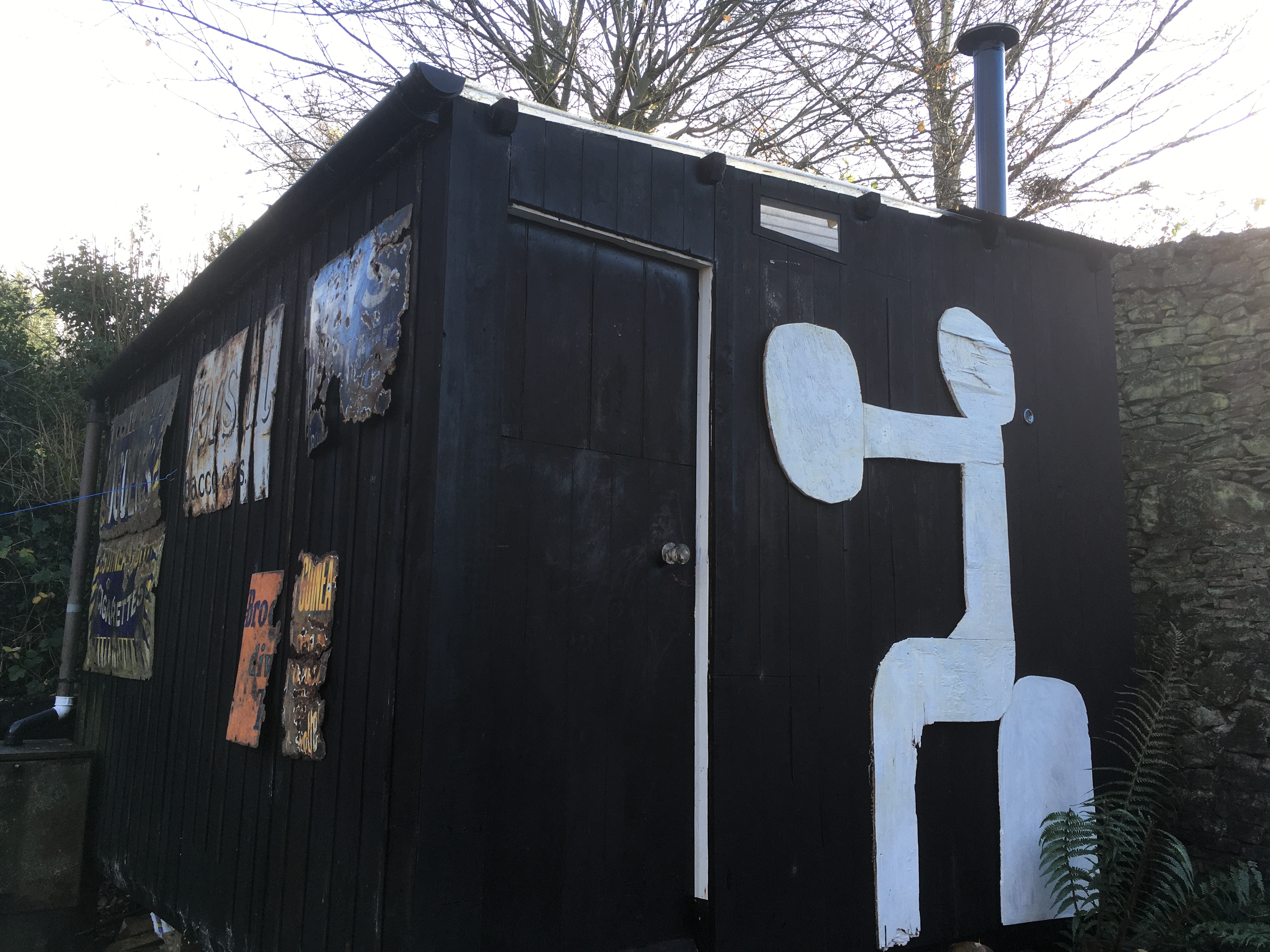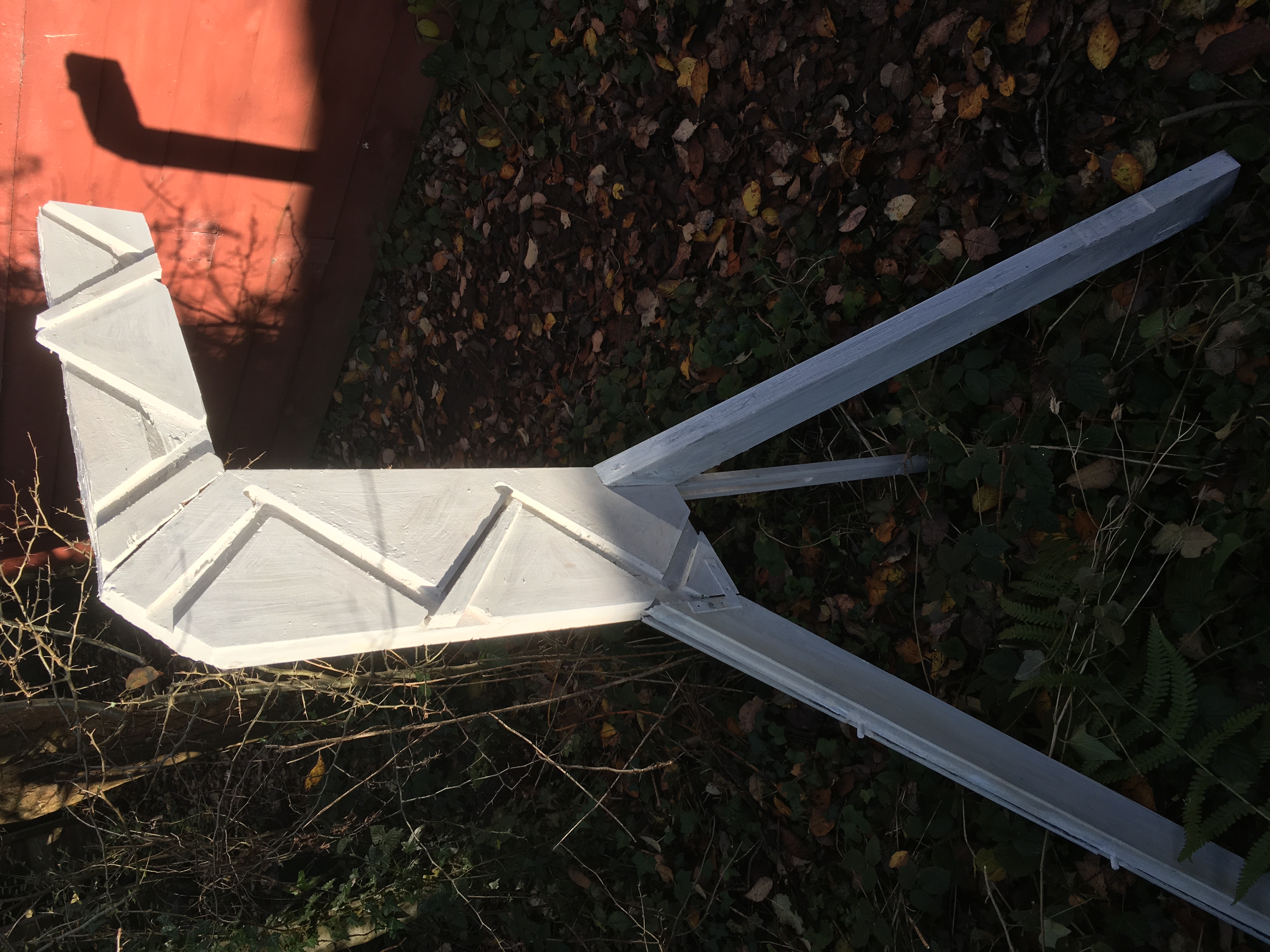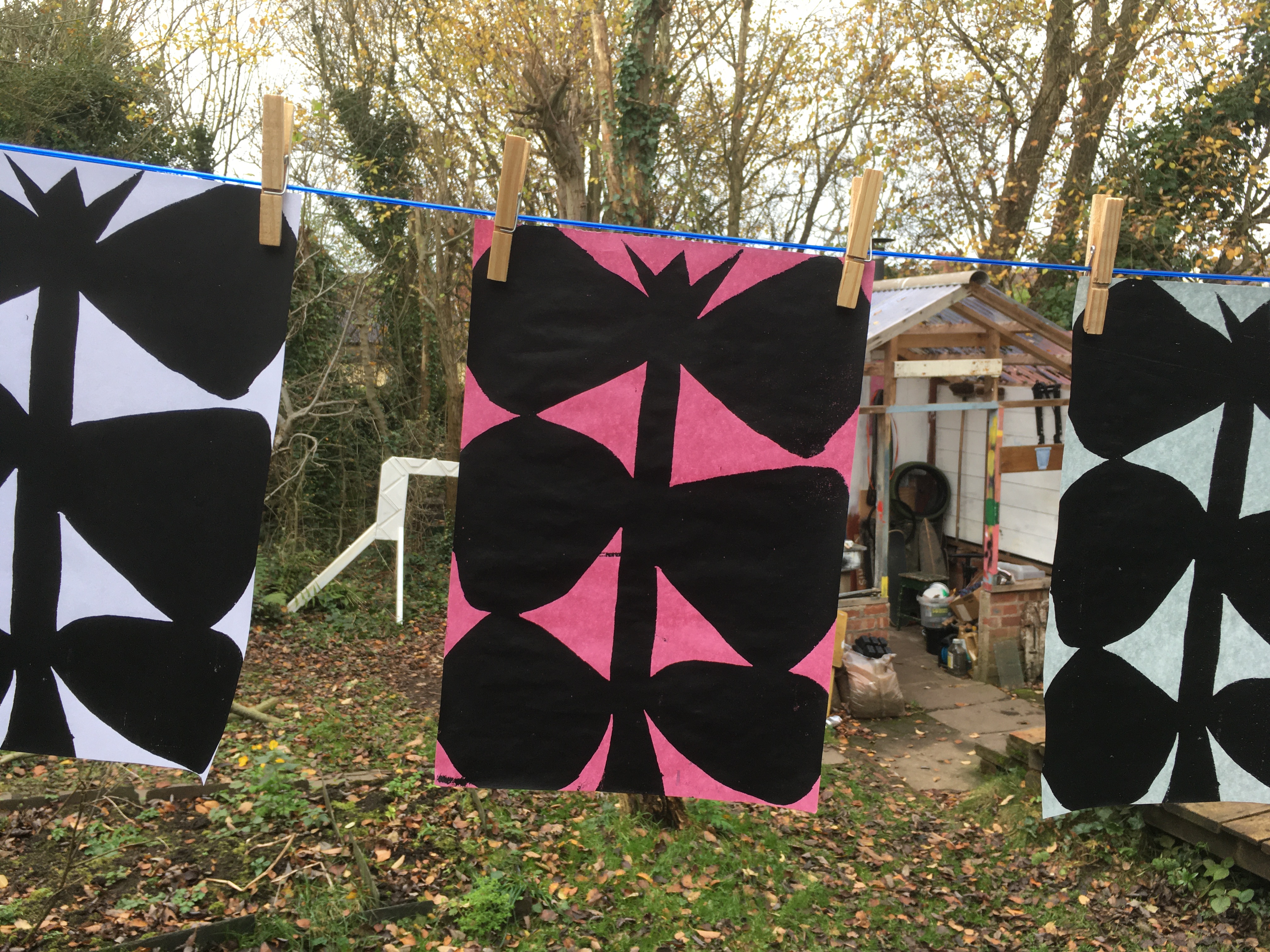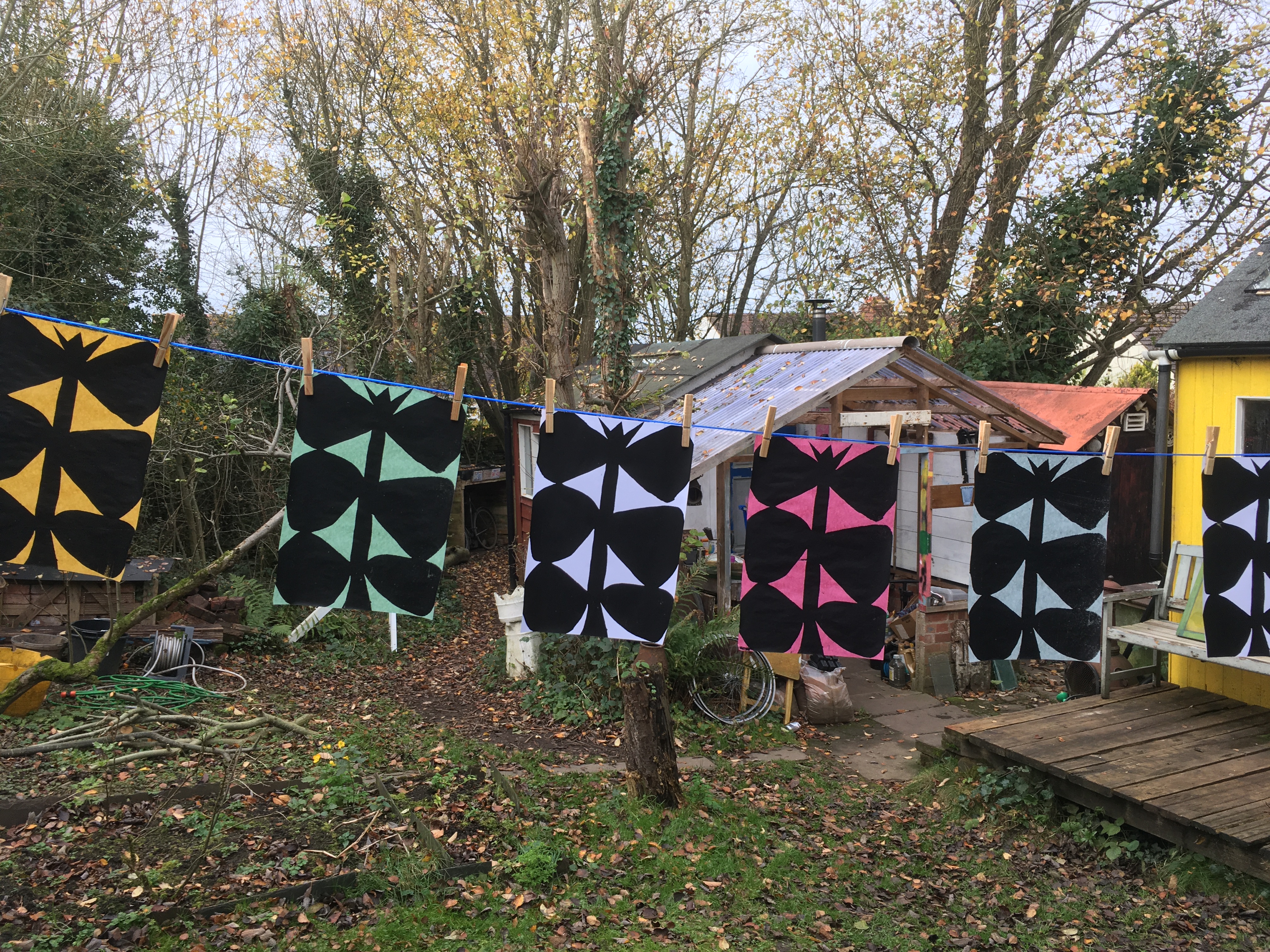 Laura Adams, WA.

I live on Menang Noongar country in Western Australia,
and enjoy watching the land change throughout the seasons.

We are currently in Birak, which means it's hot, dry and windy
- ideal weather if you're a bushfire.

I'm involved in a local public art project where reclaimed doors
from public housing are given to artists and community groups
to paint and have been installed around the town, in public spaces,
along streets and outside businesses.

Mine was a flippant piece celebrating how camp small towns can be,
but there is some serious and important work now on display
- particularly from the Aboriginal Bush Classroom.
In regional areas where even displaying the Aboriginal flag can be
a political statement it is very brave to draw attention to BLM
issues and hopefully will start some of the conversations that
should be happening.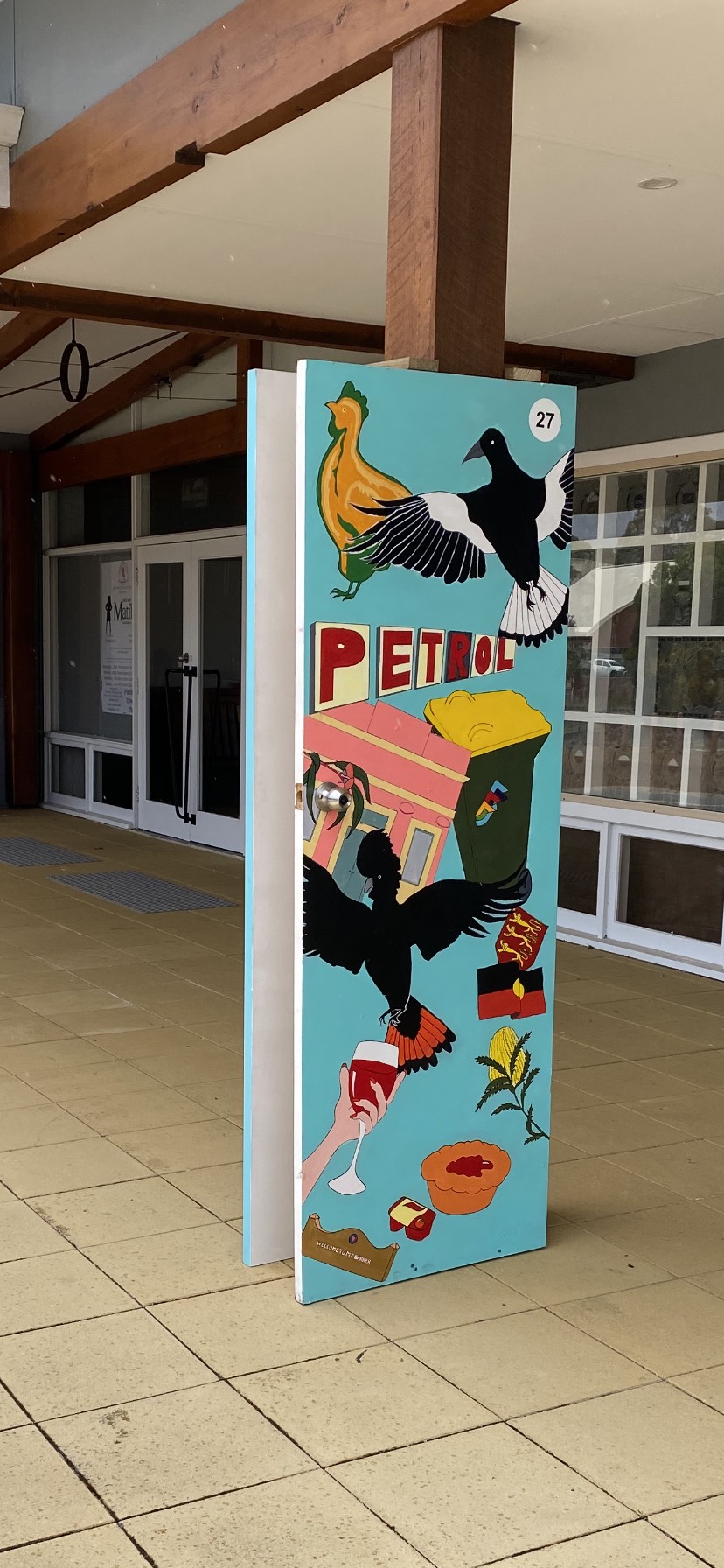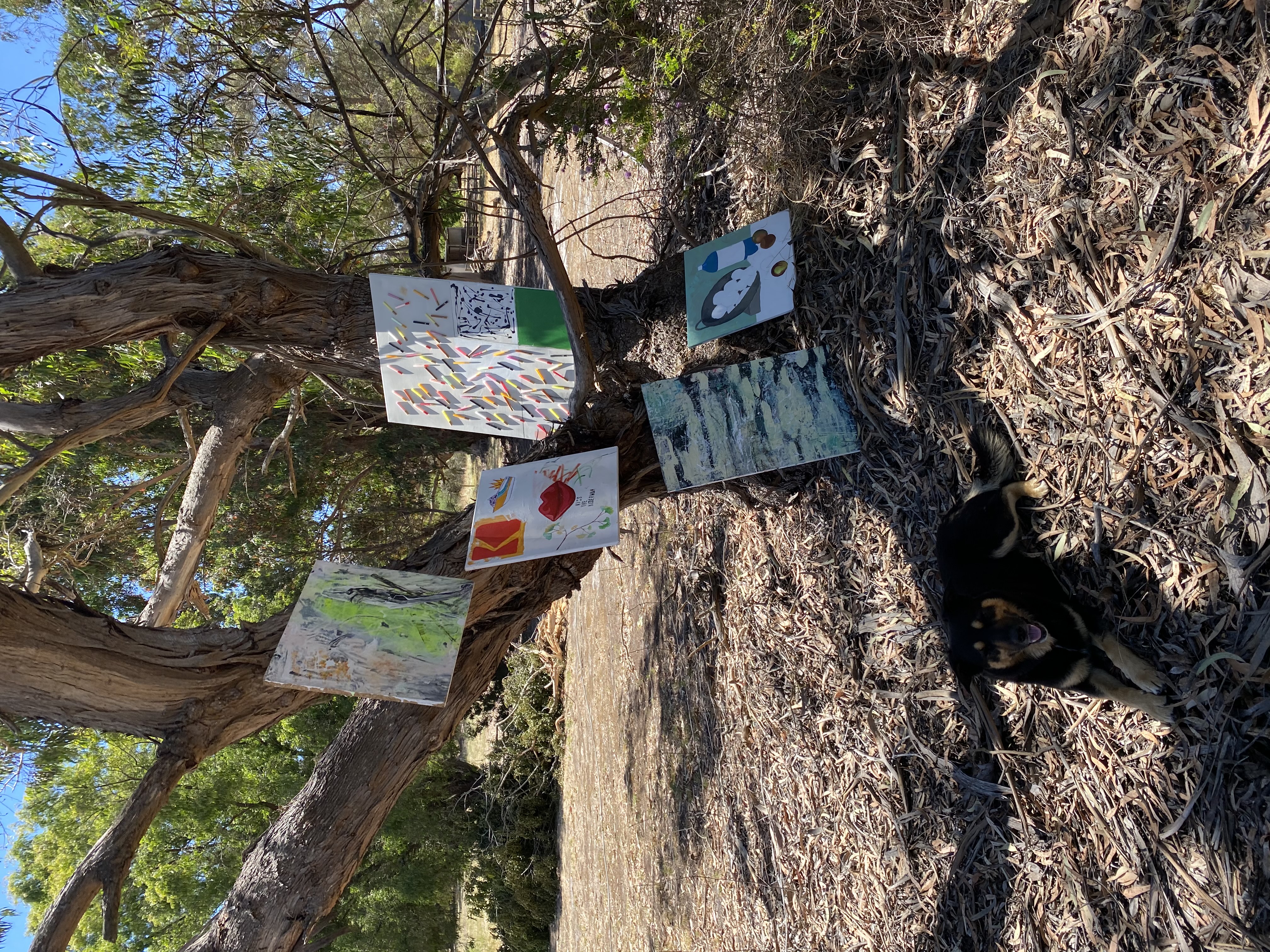 SCROLL
ACROSS >

SCROLL DOWN
V

Shona and India, who co-edit Muck (Must Use Critical Knowledge;
Please visit their site here! It's an extensive online library of critical writing rooted in creative research practice, )

During their stay at @16Nicolsonstreet Instagram they explored thresholds of hosting, guesting, hospitality and the potential of permeable intimacy within the current Covid-19 world of digital public space. They invited an element of each other's practice into their own tenement gardens, separated by the city of Glasgow. They shared images of work 'curated' in each other's gardens as well as fragments of their socially distanced collaboration. They have been asking themselves; how can we open up new chains of cohabitation and generosity - mutually beneficial relationships in these precarious times?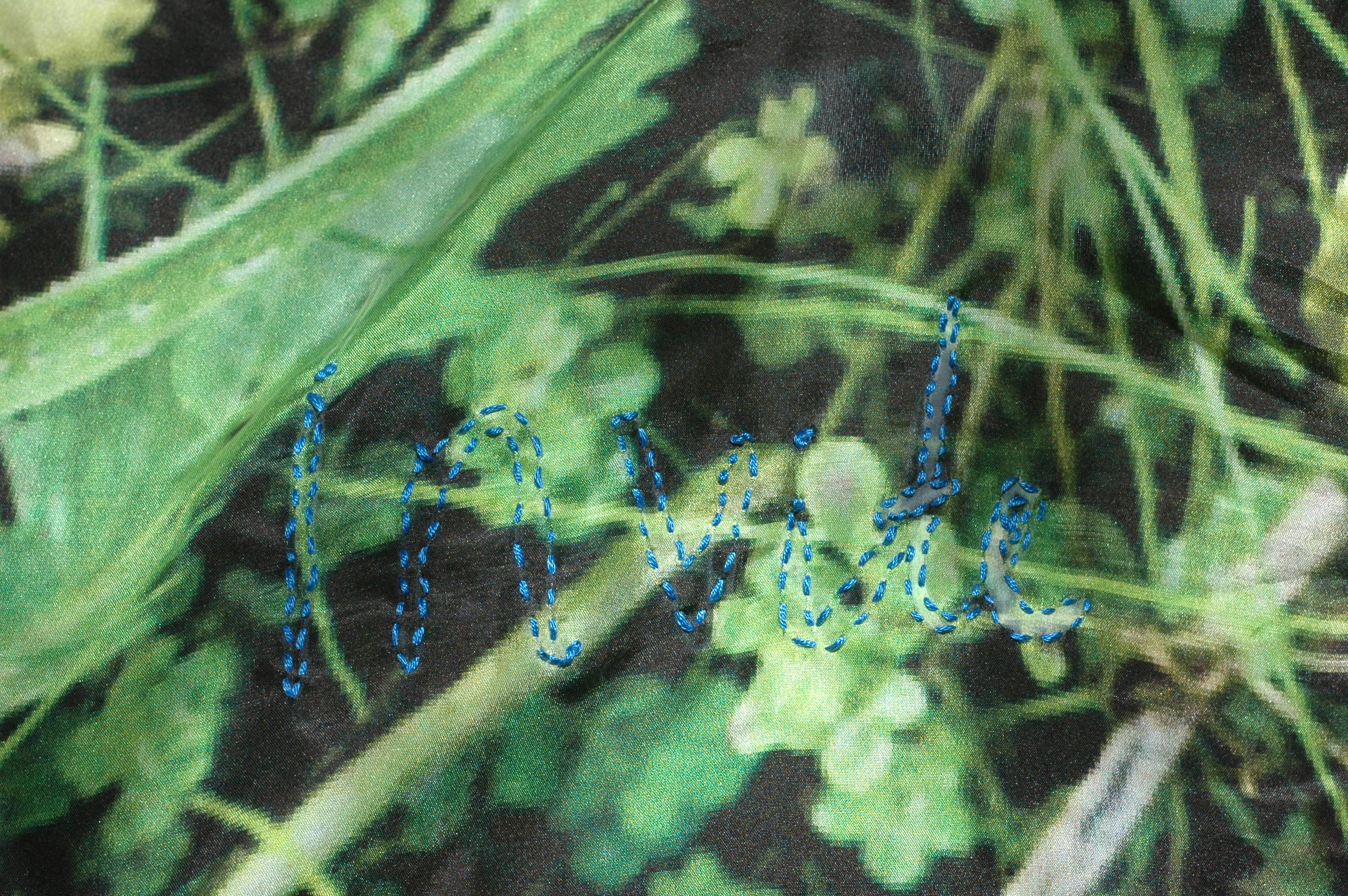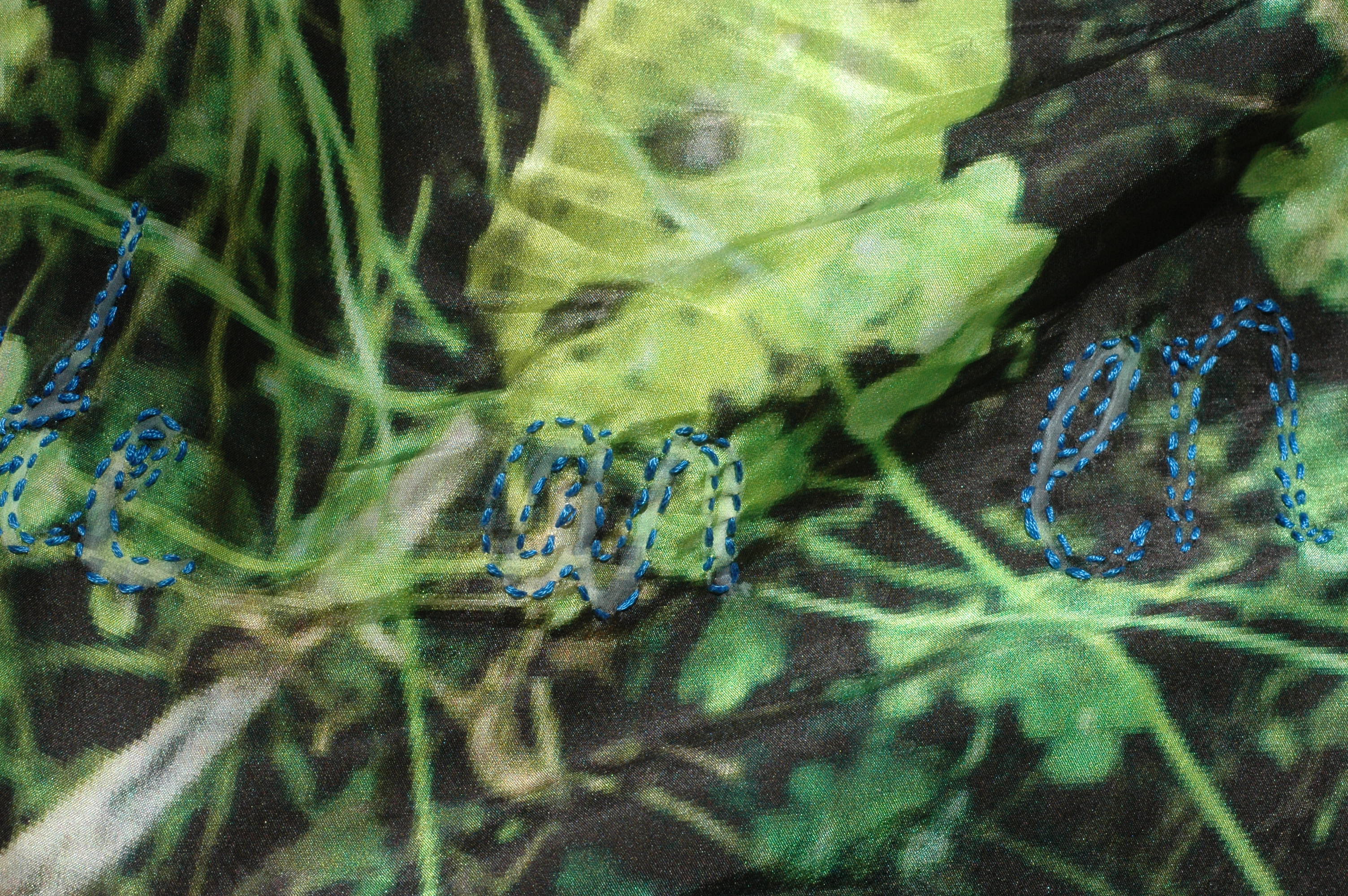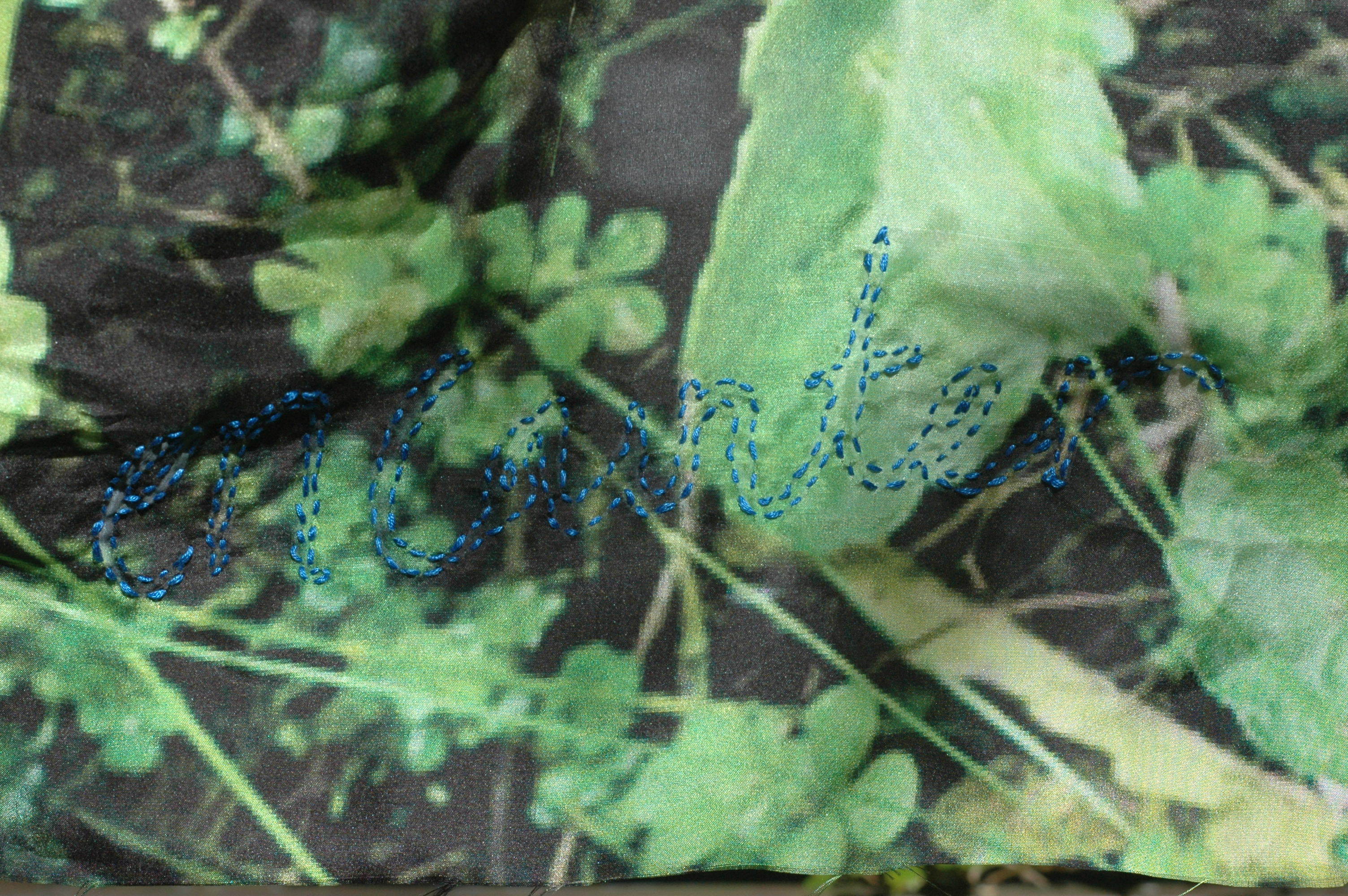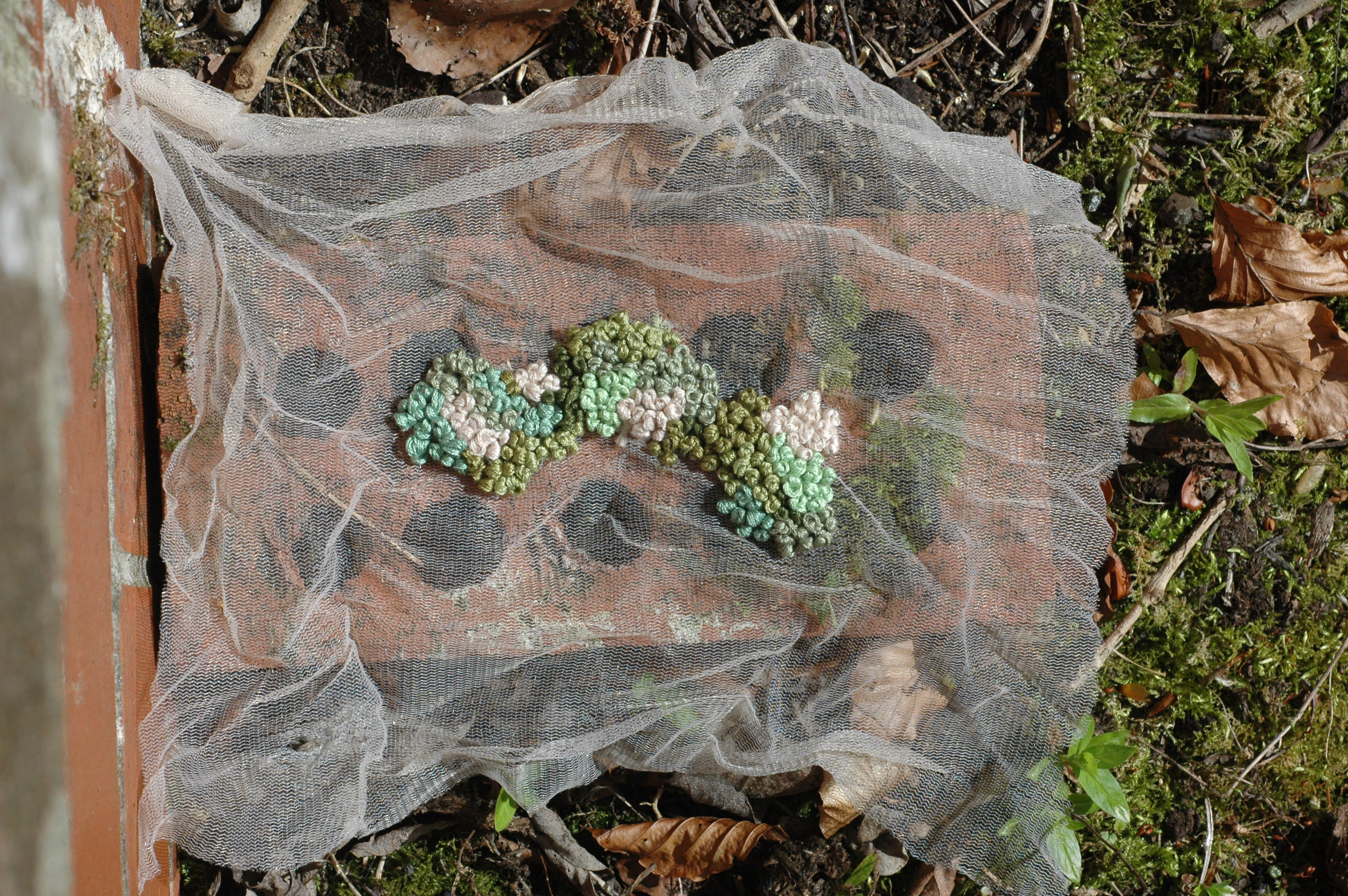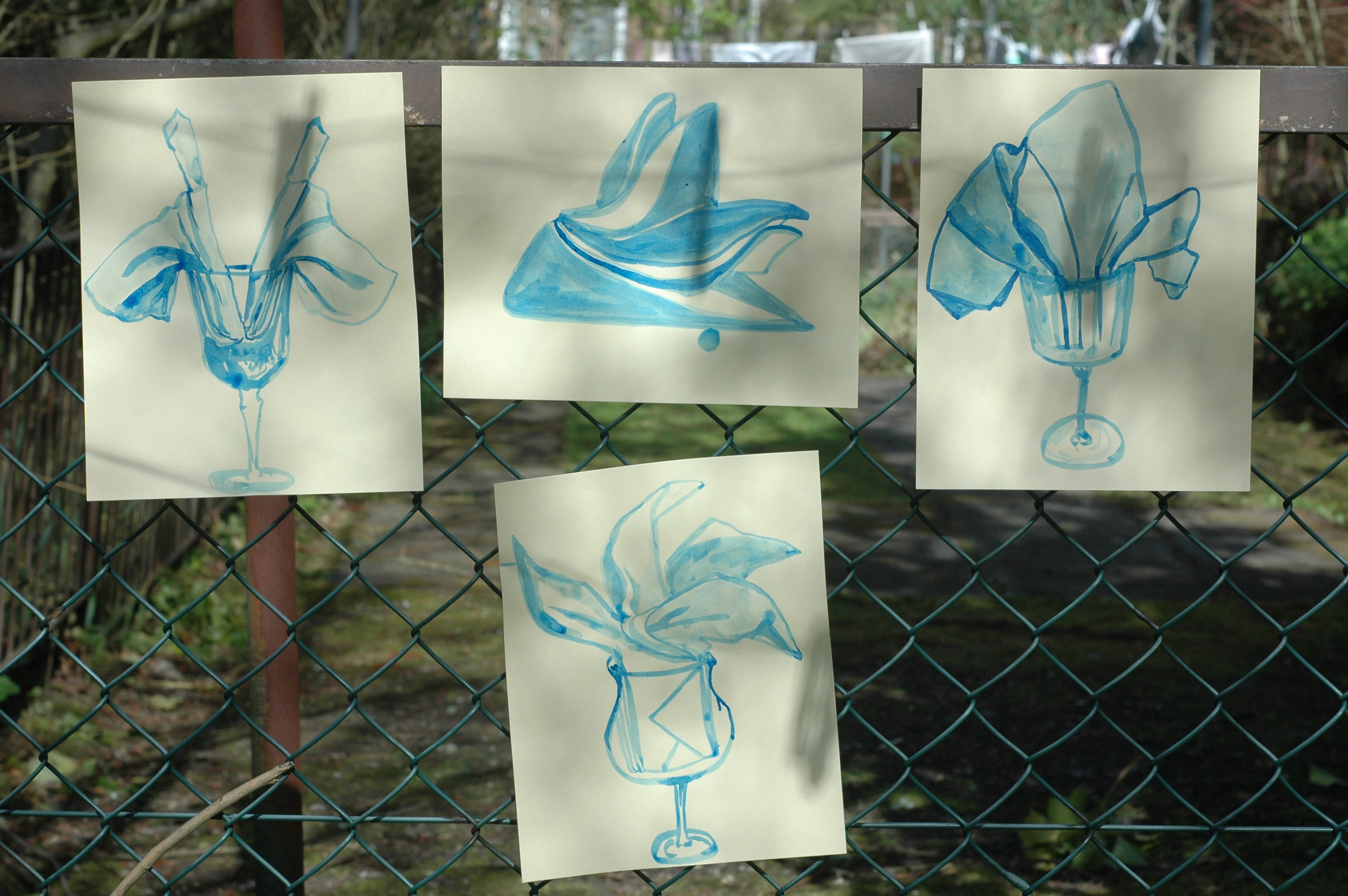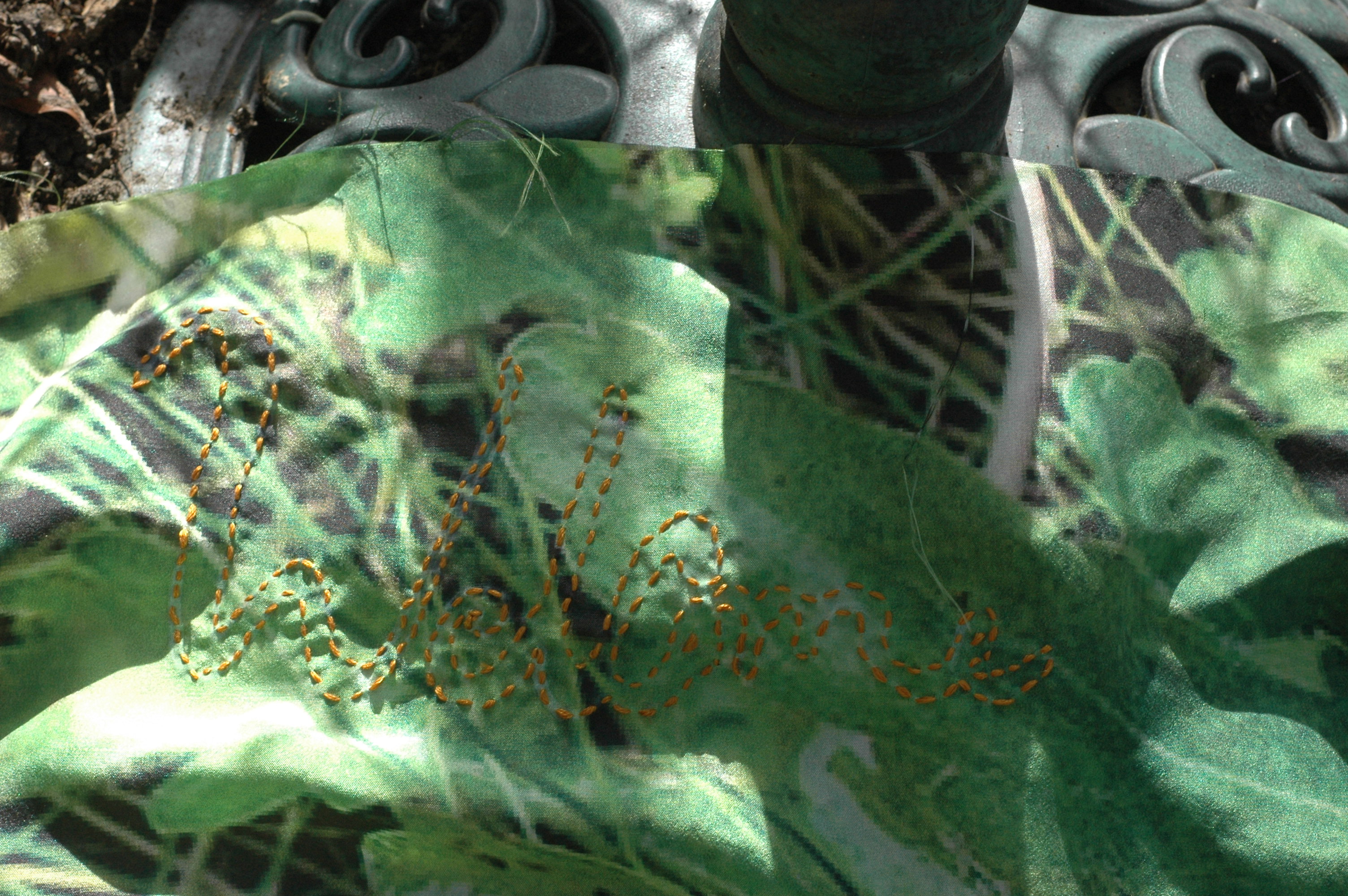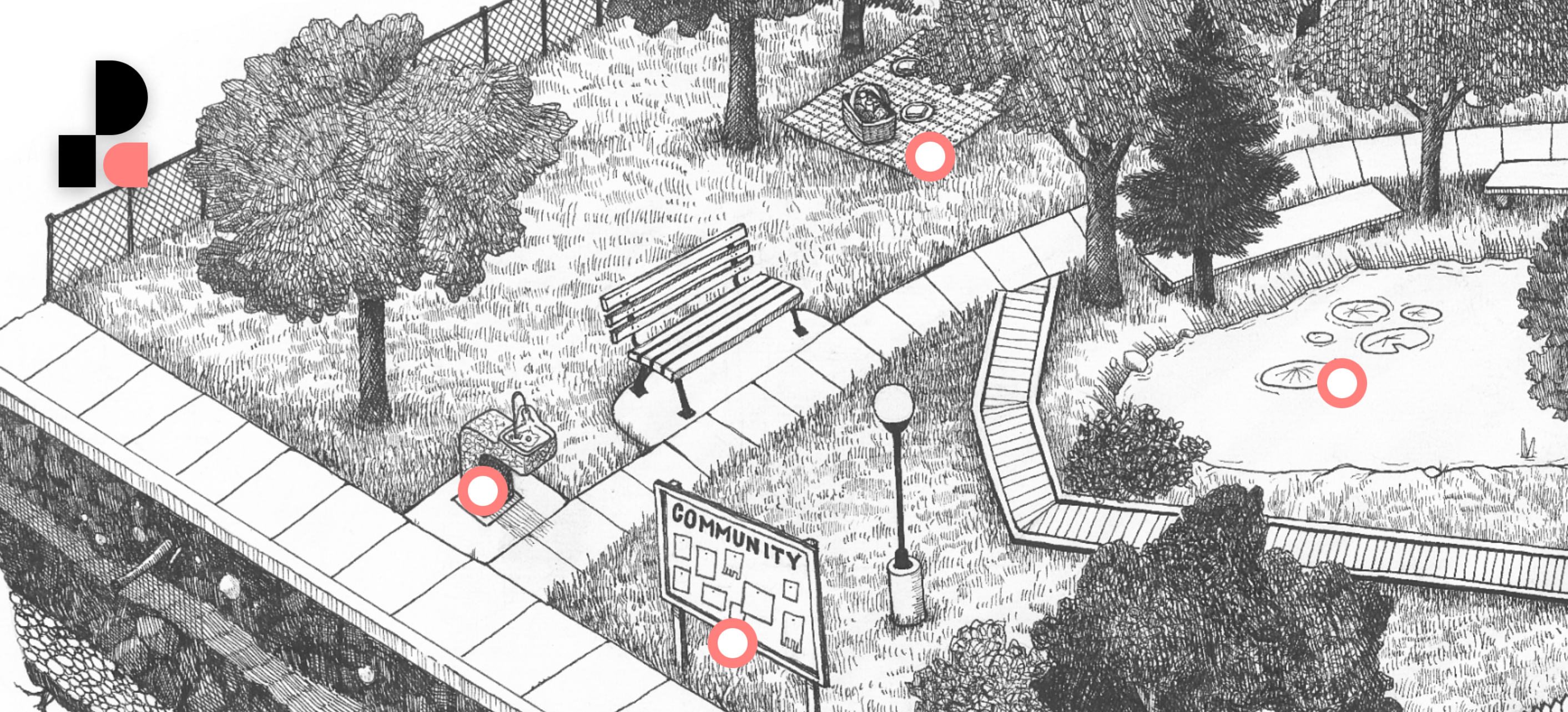 Parc Collective
https://parcplayground.hotglue.me/?PARC+Park

PARC is a nomadic artist collective that champions the development, curation, and archiving of contemporary art in Utah and beyond.

You can navigate the illustrated park online. Imagine if every park had an artist in residence!